KVM

CHOICE

:
Help/Faqs

AV PRODUCTS

ISO 9001:2008 Certified

Sound advice from experts should you need help.

Officially Certified Supplier




The best brands on the market

Whether you need top spec products or the best value for money We stock them all

Guaranteed Security using secure socket layer technology issued by Verisign -
Click here for details

Products also available in EURO's - European Website :

KVM Choice: Great Prices for PC, Sun, Mac, Unix & Multi-Platform KVM switches. We supply Cat5, Fiber Optic and USB KVM Extenders. 2 port, 4 port, 8 port, 16 port, 32 port 64 port KVM switches. Rittal Server Cabinets and 1U tft KVM console drawers. Great Prices for PC, Sun, Mac, Unix & Multi-Platform KVM switches also datacentre solutions including IP remote switching pdu's, power monitoring and IP KVM. KVM Choice supply KVM switches from the industry's leading manufacturers - Adder, Raritan, Rose, Avocent, Rittal, Aten, Austin Hughes, PDU Expert and Fujitsu.
Web Design by E-CC


KVM CHOICE
Total Control in Computing
KVM Shop By User Range


Home: KVM Choice
Shop
Free Delivery to UK Mainland areas. International supply available. £££ $$$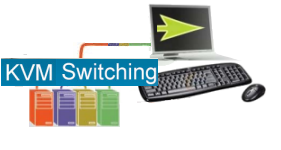 Call us for help on 0845-899 5010 / or International + 44 845 899 5010
Services
We can offer you highest level of support services available in the UK for the products we supply.
We are approved top level suppliers of the leading KVM Switch brands, ie: Raritan, Rose Electronics, Adder Technology, Aten, Austin Hughes, PDUeX, Xceedium and Fujitsu. Our technical support is free to assist you in choosing the right KVM product and assisting set it up by phone. Additional KVM support services for the required aftercare can then be arranged.
Read more details on:
Finance Options , Installation , Support & Maintenance
or Call us on 0845-899 5010 for more info.
About Us
KVM Choice is a specialist supplier of all KVM technology equipment. This includes everything from a basic single-user to twin-computer KVM Switch up to full data centre management solutions with encrypted IP access and KVM control of almost any number of servers on various platforms and network serial appliances. Due to our vast amount of technical information we are also a most valuable site for KVM Switch resource information and study.
Our intention is to bring you the world's top brands of kvm switch equipment, leading technology with reliability we can all count on. We have chosen to supply only the best products and can offer the most competitive prices. If you can buy the same product cheaper on the web then we will do our utmost to beat that price and give you more.
Click here for our full contact details
or Call us on 0845-899 5010 for more info.
Read more about us
Help with Product Selection
We understand that sometimes it can be difficult to find the exact part you need.
With so many different KVM switch products available on the market you want to be sure you are buying the right product to meet your needs.
Our staff are waiting to take your call and will be more than happy to help if you are unsure about choosing online.
Please be sure you have any available part numbers to help us to assist you faster with any kvm switch queries you might have, but we can guide you with any information you may have.
For out of office enquiries try our Purchasing Guide or FAQ's section
or Call us now on 0845-899 5010 to speak to our Technical experts.
Page description: KVM Choice, - KVM Switch, Keyboard Video Mouse controllers: UK based | KVM Switch Specialists & Accessories from Adder, Raritan, Avocent, Rittal & Rose, UK based
Page summary: KVM switch,kvm switches,2 port 4 port kvm switch,access over IP,video switch,monitor switch,splitters,kvm extender,rackmount monitor,adder,raritan,rose,avocent,rittal,paragon