KVM Choice: Secure Access
Secure KVM's, DataCentre Gateway, High Security Racks, Secure Devices, Biometrics & Secure Software

High Security for both local Computer Control and IP Network Admin level Access.
For even greater secure control of your computer systems with highest level encripted additional network control
Secure layers of access plus additional control services mean you decide the limits of your protection
Products for EAL2-EAL4+, tempest Digital Computer, NATO SDIP, and Network Security including:
Secure Access through Gateways, Firewalls, Complete Power Control,Virus protection and Infrastructure...
Local Desk User Computer Control switch Securely to separated Black and Red Network Systems.

All latest levels including NIAP PP4.0, 3.0 and Tempest level A Qualified, EAL4+, EAL2+

(NATO SDIP-27 level A and USA NSTISSAM Lvl1) EAL4+ Common Critteria Certified at Evaluation Lvl4

Plus Smart Card Command Access Card

Secure Global Administrator Access. Central Verification and Datacentre Network access for your admin users to multisite devices.

Granular access only to chosen points for those authorized.

Raritan Command Center Secure Gateways

UK Gov. / Military required levels / Utilities

Call for details.

Meet Government and Military IT Security mandates - Secure Over-IP

Including: FIPS 140-2 validated crytographic module for enhanced encryption and security

In addition to your firewalls, find out how to have your current systems but have a single point access but keep secure layers intact.

Remote Secure encrypted access from a central point to multiple equipment devices, PDU's, control remote switching of power outlets and record data centrally.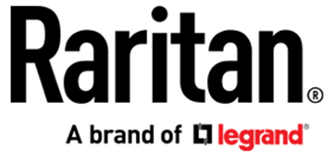 Raritan Secure KVMs

- Desktop: 2 Port / 4 Port standard

- Desktop: 2 Port / 4 Port (with CAC)

- Guarding against cyber intrusion for government agencies

Secure KVM Cables

- Specifically designed for secure KVM

IP Secure devices to KVM or Serial.

Raritan SMARTLOCK Handles

- Smart Lock Handles are networked, electronic door access and control systems

SMARTLOCK Accessories

- In addition to physical security, Raritan offer intelligent monitoring rack solutions

ADDERVIEW - Secure KVMs

- Superior usability, real-time display

- Highest level of security NIAP PP 4.0

Secure Accessories

Compatible secure accessories include:

PSS PP v4.0 Compliant

- Newly Released Secure Kvm's

- 2 port, 4 port & 8 Port

NIAP Criteria Compliant

- DIGITAL Secure KVM

- Evaluation NIAP 4.0 / Assurance Lvl2 (EAL4+)

Secure KVM Switches

- DVI-I Dual / DP-DP / DP-HDMI

- NIAP 3.0 certified & Anti-tamper

- Absolute isolation & no data leakage

Secure KM Switches

- NIAP 3.0 certified & Anti-tamper

- Absolute isolation & no data leakage

Secure Enclosure System

- Automated access via secure access software

- Single, Dual or Tri-factor authentication: (S-Lock)

- Types: Remote Access / Biometric / Smartcard

Required Accessories

- Rack Access Control via sentry control unit from 1-unlimited enclosures

- 100% secure access control for cabinets

High Security KVM Combiner

- View multiple computers on one screen simultaneusly with instant control

Secure Remote Channel Selector

(High security - Certified EAL4+)
For more Information, Quotes, assistance or advice call us on: 0345 899 5010