Free! UK Delivery for all orders over £85. Shop here

Sales tel: 0345 899 5010
KVM Choice: *NEW* Products
---

Checkout our *NEW* Products & highlights from our top manufacturer brands

---

Here at KVM Choice we always find new ways to make purchasing the latest and best Computer Control Equipment an easier process. Accessing our site online can make your life a whole lot easier from a few simple clicks to the checkout on site or calling us directly to order over the phone.
*'NEW* Products by Manufacturer :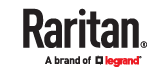 The DKX4-101 is Raritan's highest performing KVM-over-IP switch, provides a new level of Ultra HD 4K performance for remote access and management.

Bundles: DKX4 + DKX4-UST | DKX4 + DKX3-UST

The DKX4 User Station is a new optional self-contained appliance for 4K high performance IP access to servers connected to a DKX4 or DKX3.

Predecessor: DKX3-UST (1080p HD @30 FPS)

Economical KVM-over-IP for SMBs. Raritan's LX II KVM-over-IP switches give 1 or 2 remote users and one local user, Java-free, BIOS-level access & control of 8 or 16 servers. (Expandable to 256 Servers).

Options: 8 Port | 16 Port | 2 remote IP users

'RSS' desktop access solution for guarding against cyber intrusion for government and military agencies, PSS PP v3.0 Compliant. High res 4K video, with Multi-level Physical and Logical Security.

Options: 2 Port | 4 Port | 2 Port CAC | 4 Port CAC

SmartSensors are comprehensive environmental sensors, engineered to facilitate easy deployment while providing the most accurate data and insight to the operation.
---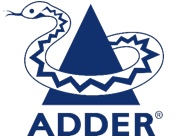 Secure KVM with superior usability, featuring configurable LED buttons, a real-time status display, and NIAP PP 4.0. security compliance.

- Secure Remote Control Unit

- Secure Port Expander

- Secure Card Reader

The ADDERLink 4000 Series 4K IP KVM is the world's first dual-head, high performance 4K IP KVM extender over a single fiber.

The ALIF3000 IP KVM Extender delivers real-time access to unlimited physical and virtual machines (VM) from a single human-machine.

So many uses from extender to IP access KVM switching, the IPEPS Plus is a powerful and flexible KVM over IP Switch.

The 101T is a High Performance ZeroU™ IP KVM dongle for extension or matrix of video.

Models: DVI | HDMI | DisplayPort

High performance KVM, Supporting Single or dual-head HD60 video, Point-to-point protocol, ultra-low latency.

Control suite which transforms ALIF extenders into a digital matrix solution.

Rack mountable PDU / PSU, with a 12V30W redundant power supply.

8 port | 16 port | Dual Power



---

4K IP KVM offering effortless management of HDMI interface computers, supporting the most superior video quality, optimizes user experience of multitasking.

(USB 3.0 4K HDMI KVMP™ Switch with Audio) 2 / 4 port option

Portable Laptop USB KVM console adapter designed specifically for frustrated mobile IT managers. It is the perfect crash cart replacement that turns your laptop into a KVM console. * Crash Cart Adaptor *

Short-depth LCD KVM Switch offers a space-saving, streamlined approach to KVM switch technology by integrating a keyboard, 18.5" LED-backlit LCD monitor, and a touchpad in a 1U rack-mountable sliding housing.

Short-depth LCD KVM Console with dual rail, featuring an 18.5" LED-backlit widescreen LCD monitor with an integrated keyboard and touchpad. The short-depth design fits all 19" equipment cabinets / shallow racks.

Professional Online UPS providing emergency power to a load when the input power source fails, high current AC-to-DC batter charger/rectifier, designed to run continuously.

IP Console User Stations enabling users to remotely access, monitor and control all servers connected to multiple (Aten) KVM over IP switches* with impenetrable security against virus threats.

Presentation switch that integrates a video matrix switch and multiple other features like converter functions. Easily mountable under tables or in racks.

The CN9600 is a cost-efficient DVI IP KVM Switch. Allowing remote access of digital video, audio and virtual media via remote control of a PC/workstation.

Options: CN9600 (Switch) | CN9600-KIT (Bundle)

Secure KVM Switches, specifically designed to meet all security requirements being PSS PP v3.0 Compliant. Providing isolation between computer sources and peripherals.

Ultra-Slim Multiport Dock with Power Pass - through, one-step total upgrade for your laptop that provides multiple extra expansion capabilities.
---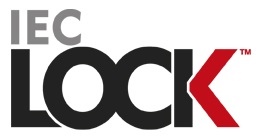 Unique Locking system where the IEC Female will lock onto almost any standard Plug securely to prevent accidental disconnection

The brand new IEC Locking Outlets, Snap-in mounting from front with solder terminal or quick connect from single terminal

Specially designed for limited space environments & fully loaded racks yet still preventing accidental disconnection

LEFT / RIGHT (Switchable Angles)

Specially designed for limited space environments & fully loaded racks yet still preventing accidental disconnection

UP / DOWN (Switchable Angles)

Vertical Rack mount PDU's with IEC Locking Sockets, both 16A & 32A with removable sockets - compatible with new C13 outlets: IECL-BTSC13/LB00B
---

| | |
| --- | --- |
| UltraVista 4K (UHD) Video Image Processor is a state of the art tool for creating multiple screen video displays. | The UltraVista 4K60 is a versatile and cost effective 4K video wall controller, for multiple panel displays & projectors. |
| You'll be impressed with this Ultra high resolution, 24" LCD widescreen KVM console drawer with full PIP functionality. Available in Left or Right. | The UltraVista Pro Image Processing Video Wall is a state of the art tool for creating multiple screen video displays, with a Modular output system. |
| Desktop KVM Switch with 4K Ultra-HD video and USB 2.0 sharing, dedicated multi platform capable of managing 4 computers. Available in HDMI or DP. | The QuadraVista HDMI-4K60 is a multifunction Digital Video Switch & Controller, processing a mix of digital video inputs on single or quad-screen. |
| The CrystalView Active Optical Cable extends your digital video display at 4K60 with 10-bit HDR, with no external power supply needed - HDMI or DP. | The MultiVideo switch is ideal for switching dual and quad-head computer digital video sources simultaneously to remote monitors... |
---
KVM Extender, 2-Port DVI Ports, 2-Port CAT5/6, dual head DVI-D, 1920×1200 & USB 2.0 full KVM extension on one system

UHD HDMI splitter with UHD Scaler, reliably distributes 1 HDMI source to 2 displays, with an integrated strong video scaling engine

4K ULTRA HD 4-Port, Dual OR Quad Head HDMI (4K/60Hz) Ultra-HD KVM switch with USB 2.0 and audio support

QWALL-HD

HDMI VideoWall Processor, Powerful, Compact and Easy to Use can be controlled from anywhere through web browser

Ultra HD Video Wall Processors with 4K Resolution (3840×2160@60Hz)