Support & Maintenance
Professional and Technical Services
Free Technical Telephone Support (Inhouse)
- From our in-house team to help with most general areas 09.00-17.30 Hrs, Office Hours Monday - Friday (not including bank holidays).
Manufacturer Direct Technical Telephone Support
- From some of our leading Manufacturers offer extra and special contracts up to 24/7 with options for follow the Sun international coverage which we supply as a product support option.
Additional Extra Years of Manufacturer's Warranty
- Options to choose 1, 2 or even more years extra cover. on some Manufacturers standard return to base warranties
Additional Overnight Advance replacement services
- Options to for per year or multiple years of advance loan product extra cover on some Manufacturers specialist hardware when you can't be without it.
WHY BUY MAINTENANCE SUPPORT ?

All products are sold with a standard Manufacturer's return to base warranty usually valid for 2 Years depending on the manufacturer. This means if the product gets a fault after the 30 days from purchase, the product has to be returned to us to arrange for the manufacturer to repair and deal with the fault as quickly as possible. This can obviously mean you could be without the product while its off for repair and this can cause considerable inconvenience, if you want to protect yourself against this risk ask for a price for Maintenance onsite support options which now include a basic advance replacement option.
Specialist Maintenance On Site support Options from NTS :
- On selected hardware we can offer options of onsite support. contracts available for varied hours response to your needs.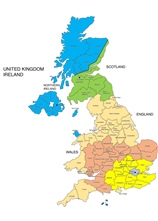 A) Overnight Advance Replacement Service, Monday — Friday
B) 8-4 hour response agreements with the maintenance cover time as follows:-
1) Office Hours:- Monday - Friday, 0900 - 1700 excluding bank and public holidays
2) 24 X 7:- 24 Hours per day, 365 days per year including bank and public holiday
We offer a three year agreement for the price of 30 Months. Please note that maintenance terms and conditions apply
3) ARC Harware advance replace and collect services.
Training and Commissioning
- For both technical and general users of these new systems
We offer various support services from the UK for the products we supply. KVM Choice are approved top level suppliers of the leading brands: Raritan, Aten, Adder Technology, Rose Electronics, Fujitsu, Smart-AVI and many more.
We provide the best advice for the service that's right for you - to help you look after & expand your system as your needs grow and technology changes.

We never forget the choice is yours.
KVM Choice.