Free! UK Delivery for all orders over £85. Shop here

Sales tel: 0345 899 5010
DCIM - Datacentre Infrastructure Management
Data Centre Infrastructure Management is a broad term and the expansion of the services DCIM software can offer has led to some confusion. The purpose of DCIM is to give data centre operators the ability to run efficient data centre operations. It can provide the ability to better manage: assets, change and capacity. DCIM software also enables power monitoring, environmental monitoring and energy management. We have different products available at KVM Choice to best meet the different needs you may have, whether that's managing power, Centralizing Access or allocating space and planning connectivity.

Sunbird: DCIM Software:
Sunbird's DCIM/Power Monitoring Software, Power IQ® enables data centre and facility managers to closely monitor and efficiently utilize their existing data centre power infrastructure. Data centre health maps, power analytics, cooling charts, and reports provide the tools to alert you to potential trouble and understand real-time power load, trends, and capacity at all levels of infrastructure. A configurable dashboard provides vendor agnostic views of power capacity, environmental health, and energy consumption.

Call us for for details and prices

New, expansion or support

Sunbird's dcTrack® DCIM Operations Software is an award-winning, easy-to-use data centre infrastructure management (DCIM) solution that provides real-time information about your power, networks and IT equipment. It offers a visual mapping of your infrastructure and helps you to manage the physical provisioning of IT equipment, improve capacity planning, and keep track of data centre space, power, data connectivity, and their relationships to IT equipment, applications, and services.

Spook: DCIM Software

Early warning system to avoid unplanned downtime and trend analysis tools for efficiency gains.
OmniWatch is designed with the professional IT department or Facilities department in mind. Whether there is a requirement to monitor wired climate monitoring hardware or 3rd party devices such as intelligent power strips, uninterruptible power supplies, generators, BMS systems and more; OmniWatch provides an enterprise centric monitoring solution.

Aten: ECO-DC Software

ATEN's eco DC perfectly synergize with NRGence, Energy Intelligence PDUs to provide the mechanisms to optimize your energy needs. eco DC and PDU can measure the Dynamic Rack Cooling Index (RCI) and Return Temperature Index (RTI). Enabling data centers to analyze the operational efficiency of equipment versus the cost of cooling, ito better manage power allocation.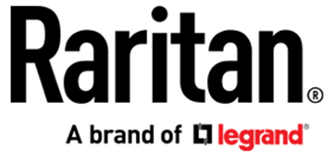 Raritan: CommandCentre (Secure Gateway)

CommandCenter® Secure Gateway Centralized Gateway to your IT Infrastructure. Secure, single sign-on to a single IP address for managing all of Raritan's Dominion® KVM-over-IP switches, SX Console servers, PX Intelligent PDUs, and physical and virtual servers. In addition, third party devices such as embedded service processors and remote access software are supported.
Centralized Authentication, Authorization and Logging. Support for LDAP, AD®, RADIUS and TACACS+ in addition to local authentication and authorization capabilities. Access and control based on user-customizable criteria like time of day, location, application, operating system, department and function. Consolidated logging and audit trail.