Raritan: shop by manufacturer

Raritan Premier Partner - With a Choice of support options available
As a Raritan Premier - Platinum Supplier we can offer you the highest level Raritan trained advisors and technical support services. We are pleased to offer free expert advice on all the Raritan KVM Switch ranges along with Raritan accessories, Raritan's Intelligent complete ranges of Power control PDU's and Raritan Power monitoring products, this includes popular stock models yet also the availability of special 'BTO' build to order models.

WORKING FROM HOME:
REMOTE CONTROL SOLUTIONS:
SPECIAL OFFER DEALS
CONTROL OFFICE COMPUTERS TURN WORKPLACE EQUIPMENT ON/OFF
(SPECIAL OFFER PRICING)

Remote Control of a PC with 4K Ultra HD Resolution & Incredible Performance

ONLY £469.99

(SPECIAL OFFER PRICING)

Outlet-level Remote Power Monitoring and Switching for upto 20 devices

ONLY £479.00

(SPECIAL OFFER PRICING)

The Cheapest way to Remotely Control & Access a PC or other device. Using VGA & USB or PS/2

ONLY £299.00

(SPECIAL OFFER PRICING)

Monitor & Control up to 12 devices, with Sensor Connections & Serial Port

ONLY £563.00

Raritan Datacentre Control & IP KVM Switch & Device Switches
Specialist Kvm Switches, DVI, HDMI, DSP, VGA, over IP...
Secure Java free remote server management

IP Multiuser Multiplatform IP KVM Switch DVI, HDMI, DSP, or VGA Video

Enterprise-class IP KVM

4K performance IP KVM

Create an advanced Matrix System

This advanced product has evolved to cover the features of many other KVM Systems including: Paragon 2, DLX, DSX2, MCCAT, Also See: DCIM's

Secure remote management of critical networks

IP Serial DVI Console Control IP Multiuser & Auto Con

figuring serial ports

Serial Console Switch DSX2 Range

Accessories for DSX2:

This advanced product has evolved to cover the features of many other KVM Systems including: Paragon 2, DLX, DSX2, MCCAT, Also See: DCIM's

Raritan's highest performing KVM-over-IP switch, provides a new level of Ultra HD 4K performance (HDMI)

- DKX4-101

- DKX4-UST

IP Desk Access units to connect to multiple Raritan KVM Switches

- DKX3-UST

- DKX4-UST

Computer Interface Modules.( For server and device attachment )

D2CIM-DVUSB-DP

D2CIM-DVUSB-HDMI

D2CIM-DVUSB-DVI

DCIM-DVUSB

D2CIM-VUSB

DCIM-PS2

DCIM-SUN

Global Mangement Access and control of Servers and Devices

Compatible with Raritan Dominion KVM and Serial Switches:

DKX3, DKX2, DSX2, DKSX2, DSX Products




Economical KVM-over-IP for SMBs

Economical IP LCD KVM Console

DLX2-108 / DLX2-116 / DLX2-216

Raritan KVM Switches Local Control - Digital Video
Master Console Technologies
| | |
| --- | --- |
| - Regular models: 2 Port / 4 port | - (For all RSS-10 Models) |
| DVI, HDMI & DisplayPort - Digital Video KVM Switches + support Audio | - High resolution KVM Console drawer with All Digital Video KVM Switch |
Raritan KVM Switches Local Control - Analogue Video
Alternative KVM Switches and LCD KVM Console Drawers

Raritan KVM Extender & Digital AV Extension
RAVIP, DVI & Cat 5e Extenders
---
Raritan Power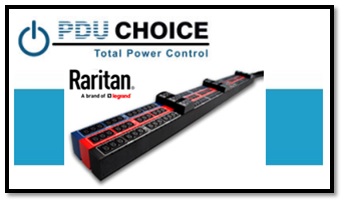 Raritan Power Control -
For a better & easier navigation of this specialist power area please see our related PDU-Choice Site Navigation
PDU QUOTE REQUEST - CALL NOW - 0345 899 5010
* Raritan no longer advertise their PDU pricing so for latest and most compeditive prices on Raritan PDU's always call us 0345 899 5010
* Alternatively email request now and we will give you a clear quote and spec link.
* In need of Environmental Sensors ? *

---
Select the exact and ideal Model PDU for your requirements and search for your price on the code

- PX-5000 Range - Metered & Remote switching

- PX-4000 Range - Outlet Metered

- PX-3000 Range - Inline Metering

- PX-2000 Range - Outlet Switching Bar level metering

- PX-1000 Range - Bar level metering

- PXE-Range - Super DC budget level Bar level metering

- Power transfer switches PDU

Complate Rack and Environmental controllers

Replaces the Raritan EMX




Branch Circuit Monitoring

- Access and central monitor information control appliances


Raritan Accessories
Adaptors, Cables, CIMs, Converters...
KVM Cables

Locking C20 Plug end power cables

" Made for Raritan locking compatible PDU's"

Port Adaptors

- DDC - Video adapters

Rack Kits

- BRKT "19" rackmount kit

- Rack Bracket (Single) PDU Button

Call: +44 (0)345 899 5010 'for any part'

SMARTLOCK Handles

Smart Lock Handles are networked, electronic door access and control systems

SMARTLOCK Accessories

In addition to physical security, Raritan offer intelligent monitoring rack solutions

Serial Cables and adaptors

ASCS Adaptors

CIMS

DCIM for Dominion KX

D2CIM for Dominion KX

P2CIM for Paragon II

MCIM for MasterConsole

Asset Management Bars & Tags

- Bar

- Tag

Convertors
BTO Special orders: Some special size or configuration items can be built to order (BTO) these item may not be listed but are typically available on 6-8 weeks leadtime from time of order. However this is always an estimated leadtime stated at quote and again at the time of your order. Please note these special BTO items are non cancallable from time of order. If the lead time is too long or of concern please speak to us for a more standard item or model which could be available from stock.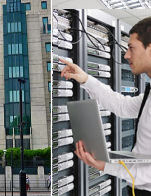 Links to Raritan older product sets :
Older or EOL Raritan equipment can often still be supported by us with spare parts still available and setups can be supported befor your planned upfrade to the latest equipment.
We can often offer trade in deals for your old equipment for the newer supported versions. Call us for details.
Raritan Products (END OF LIFE) but limited parts and onsite support still available:
KVM-over-IP Single control device that eliminates the blocking factor inherent in switched KVM architectures (VGA) USB+PS2

Limited stock still available

POE Version still also available

PARAGON 2 SYSTEM - EOL SUPPORT

Onsite Support only services

P2-UMT1664M onsite support available - maintenance sales

* Some parts still available - contact us

* Advice on support and trade in for a new replacement system(Trade-In)

* Onsite third party support still available until your replacement time

- call us.

* Replacement New CIM's still available

Raritan MCCAT Mid range KVM Switch

Single / Dual User Master console

NO LONGER AVAILABLE - EOL

NO LONGER AVAILABLE: EOL Contact us for the suitable alternative or replacement product (Call us on 0345 8995010)
.
Local Desktop Raritan KVM Switches

Local Rack Mount Raritan KVM Switches- Original Ranges

Small/Medium IP KVM Switches DLX IP Range - IP Access RJ45 cables MCCAT Range- LocalAccess UTP to Computers Single User MCCAT

Z-Series Local UTP KVM Switch

Raritan Dominion Range KVM Switch

Raritan Dominion CIM's for Device attachment

Raritan Paragon Range KVM Switch

Local 300 Mtr RJ45 control fast switch Analogue Matrix Switch System

Multifunctional all device access for smaller sites

Raritan Serial Multi IP User to Multiple Devices direct access.

Stocked Outlet Metered Outlet Switched

Raritan UTP KVM Extenders DVI